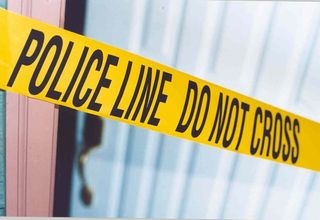 Nobody really prepares you for just how disgusting kids are. And how quickly you'll fall right in line with the nasty. Like, why didn't anyone tell me about that mom reflex that automatically catches vomit pouring from a baby's mouth? Or that thing moms are inclined to do with their perfectly clean hands and t-shirts when there's a runny nose but no tissue? Why do we so easily reach for the cleaning products when the projectile poop finds its way to the changing table… and the bed spread… and the floor… and the wall… without so much as a blink when it happens?
These things are standard mom fare. I cop to catching and cleaning up my fair share of baby bodily fluids for years without complaint. Mainly because my understanding was that the disgusting wouldn't last always.
But then, there is my 9-year-old.
And when I walk into her room on any given day, I'm convinced that either:
A. The spirit of Linda Blair and her split pea soup found a home in one of my child's Teddy Bears.
B. I somehow took a wrong turn and ended up on one of those side streets next to the Port Authority bus station in Manhattan, which enjoys quite the audience with bums, crackheads, meth addicts and your lower quality ladies of the evening.
C. She's trying out for a star turn on an episode of Hoarders.
I can't figure out for the life of me why the child's room consistently looks like a cop is going to show up with yellow crime tape at any second. I mean, Nick and I are generally neat people. Her big sister—total neat freak. Her big brother… well, he's a 19-year-old man-boy. We won't bring him into this conversation.
But yeah, I just figured that since I don't have any more babies, that my messy kid moments would be up by now. And sadly, I'm coming to the realization that my youngest daughter is a slob. And probably will be for quite some years to come. No matter how much we bribe, beg, threaten and punish her over her messy room.
Her daily wreckage almost seems predetermined—as predetermined as the almost OCD-level, 12-year-old neat freak across the hall. We've come to the conclusion that some kids in the house are going to be disgusting and absolutely blind to horrific messes. And others will need cleanliness and hygiene. And it doesn't seem like a parent has any doggone thing to do with it. You just pray that if you have two, you can bat at least .500. If you have more than two, hopefully the batting average will stay around .333, which I'm told is a pretty good average in baseball. You just don't want to be batting zero.
And every day you wake up, you hope something will click with the kid and they will pick up after themselves and they'll care.
Or the producers from Hoarders won't come knocking on your door.
And that you have the strength not to give up—that you can continue to assume the state of blind denial you need to enter that kind of messy madness, and that God will answer your prayer for the child's future camp roomie, college suitemates, and, poor thing, her husband.
Until then, we'll just have to take it one messy moment, one messy day, one messy week at a time.
So you know: I recently partnered with Clorox to spread the word about its BleachItAway.com program. Yes, I received a check for this. No, they're not paying me to say nice things about their products. And clearly, my little one's life-long messy moment is totally my own story. Unfortunately. Have a messy moment of your own? Share it on BleachItAway.com for your chance to win $25,000!
Mom. NY Times bestselling author. Pop culture ninja. Unapologetic lover of shoes, bacon and babies. Nice with the verbs. Founder of the top black parenting website, MyBrownBaby.