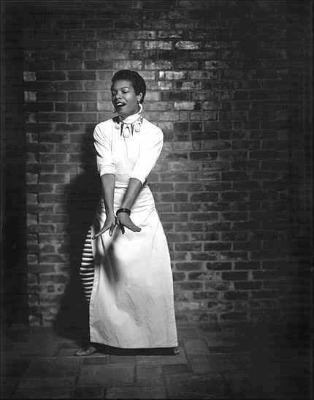 Gail King recently debuted a new segment on CBS This Morning called, "Note To Self," a series that invites celebrities to write personal letters to their younger selves and share them with the audience. Celebrated poet, author and activist Maya Angelou kicked off the series with a stunning letter to her 15-year-old self, imploring her to realize her humanity through a beautiful piece of art. This quote brought tears to my eyes:
Find some beautiful art and admire it and realize that that was created by a human being, just like you. No more human, no less. The person may have keener eye sight, a better ear, the person might have a more live body and can dance, but the person can not be more human than you. That is very important because that ensures you that you are a human being and nothing human can be alien to you… they can't be more human than you.
Press play, show this to your babies and be blessed.
Mom. NY Times bestselling author. Pop culture ninja. Unapologetic lover of shoes, bacon and babies. Nice with the verbs. Founder of the top black parenting website, MyBrownBaby.