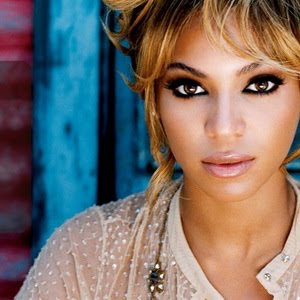 Unless you've been under a rock or stuck in the electricity void of Hurricane Irene and have absolutely no connection to the outside world, you probably know that Beyonce announced on the MTV Video Music Awards that she and her husband of three years, Jay-Z, are expecting their first child. Beyonce showed off her baby bump on the red carpet shortly before the beginning of the VMA's and later, after performing "Love On Top," dropped her mic, unbuttoned her sequined jacket and rubbed her pregnant belly for the entire universe to see.
I have to admit: my heart fluttered just a little. Because I'm a sucker for black love. For beautiful black families. For the example they set for those of us who, devoid a model, can stand to see when we consider what a halfway decent, healthy, thriving, traditional black family looks like (The Cosbys, The Obamas and Will and Jada notwithstanding).
I'm especially excited to welcome another brown mommy-to-be into the fold.
Congratulations, Beyonce and Jay enjoy the journey!
Mom. NY Times bestselling author. Pop culture ninja. Unapologetic lover of shoes, bacon and babies. Nice with the verbs. Founder of the top black parenting website, MyBrownBaby.