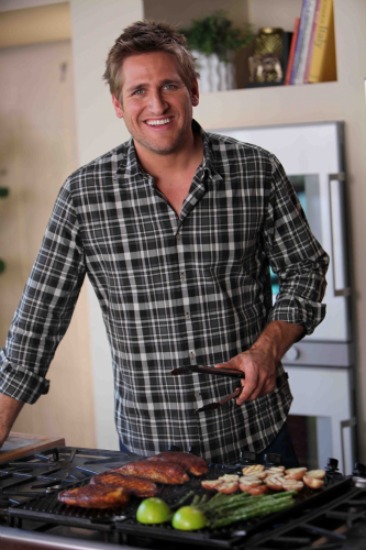 I don't know about you guys, but I'm a complete and total whiney punk when it comes to being sick. I'm talking everything comes to a standstill: I'm wrapped up under the covers. All my mom duties—cooking, laundry, hairstyling, dish washing—are shut all the way down. And forget about having a sane, rational conversation with me, unless it involves what you can do to make me feel better. Best believe drugs are involved.
Blame my mom. She was the one who would demand all sick children lay in the bed— heat on blast, covers piled high, chicken soup at the ready—if there was even a hint of a cough. And her Sick Kid Pampering Sessions always included a slathering of a heaping handful of Vicks Vapor Rub for little chests and a dab or two under the nostrils—a practice that, to this day, I perform on myself when I'm sick and certainly when my girls come down with colds. Please believe, my NyQuil Cold/Flu is on hand, too. Basically, where there is a medicine cabinet in my home, there is Vicks.
Which is why I'm so very proud to announce my partnership with the Vicks brand as it launches Nature Fusion, a new line of over-the-counter cold, cough and flu relief products. The alcohol- and gluten-free Vicks Nature Fusion line knocks the symptoms out of you, but with a sweet and natural kick boosted by the addition of honey to the mix.
To celebrate the new line and help us moms keep our families healthy as we head into the treacherous cold and flu season, Nature Fusion also launched a web series hosted by celebrated chef Curtis Stone. In the Nature Fusion web video series, Curtis (with his super cutie self!) is taking questions from some of our favorite bloggers—MyBrownBaby included!—and giving great tips and easy-to-follow recipes designed to get healthy, easy-to-make meals for the babies on the table, and us in and out of the kitchen quickly.
Curtis's first Nature Fusion webisode features a question from my girl Kim Orlando of TravelingMom.com. In it, she asks how she and her husband can grill for the family, even as the chill of the winter months settles in, and Curtis breaks it down so it'll forever be broke. Check out Curtis's tips for how to grill year 'round on the Nature Fusion YouTube channel here. Also, tune into Access Hollywood Live today to hear Curtis talk about his partnership with the program.
Stay tuned, too, for my updates on the Nature Fusion campaign and Curtis's videos, including the one featuring moi! And for Heaven's sake, try some of his recipes—I know I'll be whipping them up for the babies. Let me know how yours turns out, mkay?
So you know: I recently partnered with Vicks Nature Fusion to write about ways I keep my family healthy, happy and eating right. Yes, I'm getting a check for this. No, they're not paying me to say nice things about their products. As always, my experiences and opinions are my own.
Mom. NY Times bestselling author. Pop culture ninja. Unapologetic lover of shoes, bacon and babies. Nice with the verbs. Founder of the top black parenting website, MyBrownBaby.