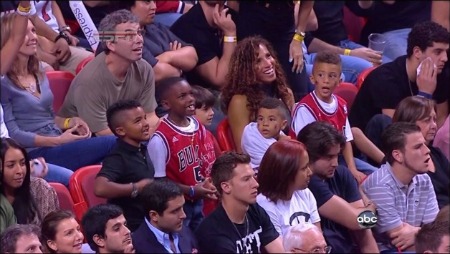 My Daddy, my hero! Remember that, when your little one thought that you were the strongest, smartest, most powerful guy in the world? It was glorious!
But let's consider for a second the plight of dads like Carlos Boozer. Boozer is a professional basketball player for the Chicago Bulls. But Boozer lives in Miami, meaning his little guy lives in the land of LeBron James and the Miami Heat. What Boozer's little guy knows for a fact is that his dad is not the most powerful guy in the world. LeBron is. Listen here as Boozer's little man cheers loudly for the opposition—LeBron and the Heat.
Mom. NY Times bestselling author. Pop culture ninja. Unapologetic lover of shoes, bacon and babies. Nice with the verbs. Founder of the top black parenting website, MyBrownBaby.