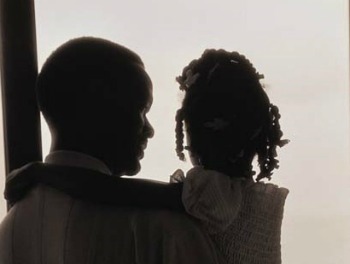 By NICK CHILES
As a married man with three children, I was extremely disturbed by a story I saw over the weekend in the New York Times: For the first time in America, more than half of the births to women under 30 now occur outside marriage.
The story presages a depressingly hopeless future for many American children because of a simple fact that we can't avoid: children born to married couples still are more likely to graduate from college, have a higher income and have fewer emotional and behavioral problems. As the Times story points out, what this means is that we are increasingly forming two social classes—the well-educated, who wait until they are married to have kids and who are able to lead their children to college graduation and higher incomes, in a cycle that repeats itself; and the lower-educated mothers and fathers who have children out of wedlock and consequently see their children fail to graduate from college and wind up with lower incomes, in another cycle that repeats itself.
As I read the Times piece, what I came away with was the notion that the value and purpose of men in our society is undergoing a disturbing diminution. As men become less competent, less able to make a living, less able to support and lift a family, women are finding it less necessary to be married to one. After all, as we've heard it said by women over and over, "I can do bad by myself." So while this story on its surface seems to be about the choices women are making, just below the surface it's clear the story is really about how unappealing and unnecessary men are becoming as life partners to women.
I have always placed a great deal of value in being both a husband and father—realizing that there are immeasurable qualities that I bring to my family: things like helping my wife deal with the challenges of being a talented and ambitious woman and mother in this difficult age, and also giving my children the emotional strength and fortitude to meet whatever obstacles fly their way. As I raised a son who is now on the verge of being a man himself, I knew that one of my most important jobs was to mold him into a viable partner for a future wife—to give him the tools that would enable him to be strong, successful, inviting for some lovely young lady. It's important to keep this particular cycle going—my father did it for me; I did it for my boy; if he is blessed with a son or more of his own he will do the same thing for them. That's how this is supposed to work. But clearly, the cycle has broken down in many segments of our society—particularly in the African-American community.
When you consider the entire population of mothers, a solid majority—59 percent—are married when they have children (which means 41 percent aren't married). But nearly two-thirds of children in the U.S. are born to mothers under 30, meaning their statistics will dominate the field. Among that population of under-30 mothers, 53 percent of the children are born outside of marriage. For the black community, the numbers are staggering: 73 percent of black children are born outside marriage (compared with 53 percent of Latinos and 29 percent of whites).
Women will always be overcome with the biological need to have babies, regardless of their station in life. But the need to be attached to a husband? Not so much—especially if the men you see around you are bringing nothing to the table. That's where the societal expectation is now crumbling. Men are not stepping up. Too often, they are not desirable life partners. Which leaves women feeling like they have no choice but to shoulder the entire burden. Alone. Since I know we are not as a society and a community going to endeavor to convince women to stop having babies, I must turn my attention to the men. We are in danger of becoming irrelevant. Pointless. Sperm donors. We must decide right now that this is not acceptable. If we don't, these numbers will just get worse, the cycles will get deeper. And one day we will walk into certain communities and find that the word "father" is obsolete.
RELATED POSTS:
1. With Catastrophe Looming, Let's Hand African American Boys a Book
2. Kemba Walker and the Get Over Syndrome
3. Fatherhood: Tray Chaney of "The Wire" Celebrates Dedicated Black Dads in His New Video
4. A Tribute to Two Classics: Sonny Rollins and My Dad
Mom. NY Times bestselling author. Pop culture ninja. Unapologetic lover of shoes, bacon and babies. Nice with the verbs. Founder of the top black parenting website, MyBrownBaby.