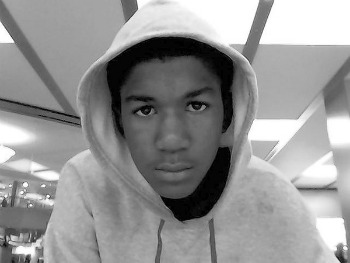 A large cache of reports, documents, pictures and other evidence in the Trayvon Martin case were released to the public last night, giving details into the February shooting death of the 17-year-old by George Zimmerman, a neighborhood watchman who's leaning on Florida's contentious "Stand Your Ground" law to defend his killing of the unarmed teenage boy.  The trove of evidence shows that Zimmerman was treated for head injuries and nose injuries; that Trayvon had traces of chemicals found in marijuana in his blood and urine, and; that Trayvon had injuries to his knuckles. The evidence also reveals that Sanford, Fla., police investigators thought Trayvon's fatal encounter with Zimmerman was "avoidable," and the teen was not doing anything criminal at the time of the confrontation. "The encounter between George Zimmerman and Trayvon Martin was ultimately avoidable by Zimmerman, if Zimmerman had remained in his vehicle and awaited the arrival of law enforcement, or conversely, if he had identified himself to Martin as a concerned citizen and initiated dialog in an effort to dispel each party's concern," the detective said. "There is no indication that Trayvon Martin was involved in any criminal activity at the time of the encounter." His conclusion: probably cause for manslaughter. Check out full coverage in the Miami Herald, USA Today and the New York Times.
And other MyBrownBaby Fresh links we loved:
1. Tyra Banks's Open Letter to Models: 'Vogue' Ban On Child Models Should Help Models, Girls, Moms Spur Action (Daily Beast)
2. Are There Really Just Five Racial Groups? How the government developed its racial-classification system. (Slate)
3. Lost Him, Found Myself: A Single Mother Discovers A Much Deeper Love (Ebony)
4. Being A Mom Has Made Me A Superhuman Multitasker (Mommyish)
4. Donna Summer, Queen of Disco, dies at 63 (MSNBC), plus Donna Summer's best songs (Atlanta Black Star)
5. Chuck Brown's musical impact: Deep into Washington, and beyond (Washington Post)
6. So True? So False? Is Bobby Brown's New Song About Whitney Houston?! (E! Online)
7. What I Learned About Motherhood by Being an Adoptive Parent (Huffington Post)
8. 'Men in Black' Moment: Will Smith's Son Jaden Asks Pres. Obama The One Question His Dad Forbid Him To Ask (Yahoo)
We've got a pretty busy weekend ahead of us: soccer tournaments, prepping for the end of the school year, and a bunch of book and freelance deadlines to meet so that our family can, like, eat. For these things, we are grateful. Still, we can't help but to take just a moment this weekend to pray for the family of Trayvon Martin as they face off against a hailstorm of evidence that naysayers will pick apart as they argue for and throw support behind George Zimmerman. I urge each of you to stay vigilant, keep up the pressure and pray for Trayon's family. Pray for justice for Trayvon.
Mom. NY Times bestselling author. Pop culture ninja. Unapologetic lover of shoes, bacon and babies. Nice with the verbs. Founder of the top black parenting website, MyBrownBaby.