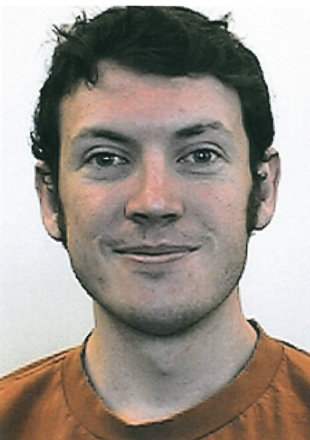 By Kia Morgan Smith
The horrific Colorado tragedy in which a gunman opened fire in a crowed midnight showing of Dark Knight Rises, killing 12 people and wounding dozens more, reminded me of my own brush with this kind of senseless violence: As a teenager I remember waking up by my mom's piercing screams after she received a chilling phone call. And I recall running into her room and listening to her horrific, barely audible yell that my brother, Dwayne, had been shot in the head.
I kicked and stomped in shock and disbelief, angry and upset that my oldest brother was the victim of a shooting at the club. A senseless crime by a punk who felt empowered by a gun in his hand taking aim at young adults who were just out having a good time with friends.
I'll never forget that night and the hurt I felt inside because it was my brother. But I ached even more for my mom, who was absolutely devastate by both that late-night phone call and the prospect of burying her first born. Her oldest son, a good guy by all accounts, was out with friends and gets shot. Senseless and idiotic. And now the family has to plan a funeral for a man who hasn't even begun to live.
Thankfully for my family—for my brother—he didn't die. The bullet entered the back of Dwayne's head, missed all vital organs, and exited out the side of his neck. Go figure. But I'd rather go with God. There was nothing at all wrong with him. My mom didn't lose a child that night and today Dwayne is a father of one and lives happily in Philadelphia.
Today, I am reminded of that horrible night—that shocking late night phone call and what a mother and family feels when the bearer of bad news is talking in your ear. Twelve phone calls just like the one my mom got when my brother was shot were made to families across Aurora, Colorado—families of people who were just out for a good time with friends, just like my brother was. James Holmes, 24, tossed tear gas into the darkness of that theater, then sprayed the audience with gunfire. There was chaos. Panic. And when it was all over, 12 were dead. 58 more were injured, some critically. Peace be still.
Now parents must come to grips with losing their children because an attention-starved shooter wanted to take his anger out on a group of kids or whatever his sorry reason is for committing this crime. The shooter is now all over the news and is making his mark for a mass killing that eerily outshines the Columbine High School massacre, which occurred not too far away from Aurora. As parents, we worry about our kids walking to the store and getting shot by wanna-be watchmen or in a driveby and we worry about them getting shot in the corridors of their school, and now we now we have to worry about protecting them when they're gathering with friends for what is a favored, simple pastime: going to the movies.
My heart goes out to the numerous Aurora, Colorado shooting families whose children's lives were so senselessly taken. What has happened is beyond rhyme or reason. They were just living life and stealing away one of many precious moments to be moved by an action movie. As a mom of five I rarely get time to slip away alone and watch a movie. So I can appreciate the movie-goers wanting to take advantage of a late-night screening.
It hurts me that mothers and fathers in Colorado will have to endure the pain of planning funerals instead of the joy of planning weddings. It hurts, too, that all of us are clutching our kids a little tighter today and, because of the massacre, are thinking twice about dropping our kids off at the neighborhood mall.
We may never know what provokes a person to spray a theater-full of innocent people with bullets with the intent on ending many lives. The only thing we know for sure is that it could happen to any of us—that it can be done by anyone going through whatever things that can push them over the edge. This is why I truly believe in treating people with love and respect. You never know what someone is going through—what they're dealing with. How they'll cope.
Words can't even describe how sad I am today. To have to relieve the memories of what my family went through when my brother got shot. To have to consider the pain and suffering of the people who were terrorized in that Colorado movie theater. To know that people lost their lives. All my life, I've gone to the movies, confident that it's a safe place for a relaxing retreat. A world without entertainment and a way to relax isn't a world I want to live in. I hope no one will let one bad person take all of our collective joy away. The families of those hurt in that midnight showing of Dark Knight Rises are in my prayers.
Kia Morgan Smith, author of the delightful children's book, Goony Goo-Goo and Ga-Ga Too, is a former award-winning education reporter from Philadelphia. She has five kids and writes about life balance on her blog, CincoMom. She also is the founder and executive director of Atlanta Diaper Relief, the first diaper bank in the metro Atlanta area solely dedicated to diaper distribution. She lives with her husband and their family in Atlanta.
Mom. NY Times bestselling author. Pop culture ninja. Unapologetic lover of shoes, bacon and babies. Nice with the verbs. Founder of the top black parenting website, MyBrownBaby.