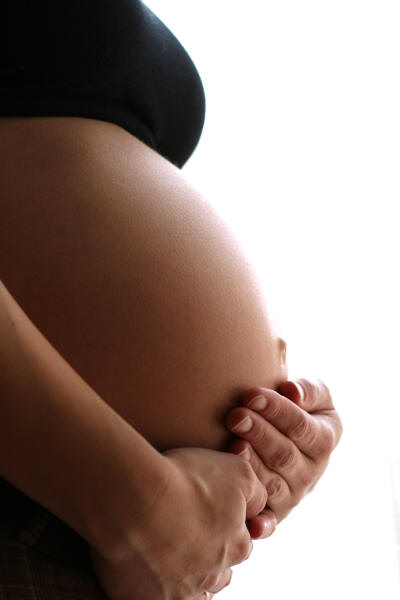 With Republican politicians proclaiming rape a "gift from God," and the continued nationwide assault on women's reproductive rights, the ever brilliant Ta-Nehisi Coates, senior editor and columnist at The Atlantic, was moved this week to dust off a post he wrote two years ago about his wife's near-death experience after carrying and delivering their son—an experience that helped him embrace a pro-choice stance. His reasoning was both simple and profound:
My embrace of a pro-choice stance is not built on analogizing Rick Santorum with Hitler. It is not built on what the pro-life movement is "like." It's built on set of disturbing and ineluctable truths: My son is the joy of my life. But the work of ushering him into this world nearly killed his mother. The literalism of that last point can not be escaped.

Every day women choose to do the hard labor of a difficult pregnancy. It's courageous work, which inspires in me a degree of admiration exceeded only by my horror at the notion of the state turning that courage, that hard labor, into a mandate. Women die performing that labor in smaller numbers as we advance, but they die all the same. Men do not. That is a privilege.
In the update of his post, Coates acknowledges that  he no longer has "deep problems" with the termination of fetal life because he doesn't think it's his place. "I will never be pregnant. I will never be subject to the many biological functions that precede pregnancy and the ones that follow. I cannot know what it is to subject my body to such a process for the benefit of another. I don't believe everyone's opinion should be weighed equally. Some people carry more than others. In any pregnancy, I am, at best, a handmaiden. Allow me to play my position." Read the rest of Coates' thoughtful post at The Atlantic.
And other MyBrownBaby Fresh links we found interesting:
1. Birth Complications On The Rise In The U.S., Study Finds (Reuters)
2. Pop culture critic Michael Arceneaux Wonders Why Whitney Houston's Family Chose To Put A Grieving Bobbi Kris on Reality TV (Ebony)
3. First Lady Face-off: Are You An Ann or A Michelle? (Um–duh!) (Slate)
4. Hero Mom Donates 86 Gallons Of Breastmilk (The Stir)
5. Schools Consider Banning Hot Cheetos (Parents)
6. Photos Of Zoe Saldana On-Set Of Nina Simone Project Surface (Shadow & Act)
Happy reading—and have a fine weekend!
Mom. NY Times bestselling author. Pop culture ninja. Unapologetic lover of shoes, bacon and babies. Nice with the verbs. Founder of the top black parenting website, MyBrownBaby.