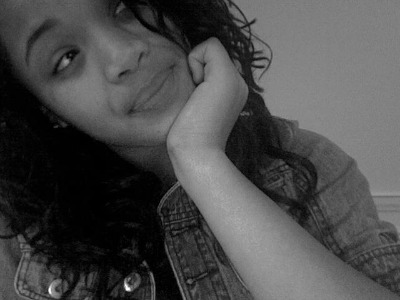 By NICK CHILES
After online petition drives, blogger pleas, demands from a range of leaders such as Jesse Jackson, and millions of water cooler and dinner table conversations, President Obama is finally going to Chicago to talk about guns.
The White House announced that after his State of the Union address on Tuesday, Obama would be hitting several stops to hammer home the points he will be making. In addition to going to Chicago to discuss guns, Obama will be in Asheville, NC, and Atlanta, talking about jobs and the economy and budget cuts.
Ever since 15-year-old Hadiya Pendleton was killed in a drive-by in a Chicago park—a mile from the Obamas' Chicago home—just a week after performing at the president's inauguration, the president has faced a steady drumbeat in the African-American community. Go to Chicago. Pay your respects to this shining black star. Please join us in shedding a tear for Hadiya.
Obama called Pendleton's family on the phone after her murder, but many in the community didn't think that wasn't enough. His presence was requested, needed, yearned for, to announce to the world that the plague of gun violence and senseless death was profoundly affecting black communities across America on a daily basis. Yes, the brutality of the Newtown, CT, massacre was a devastating shock to our senses, like we had just gone over the edge as a society into Crazytown. But that shock to the senses occurs everyday in places like Chicago. Surely, as an adopted Chicago native, Obama realizes this. After all, his former chief of staff, Rahm Emanuel, is the town's mayor.
But in the day-to-day calibrations of how Obama handles the black community, the White House likely had to figure out how to play it politically. Perhaps they were thinking attending her funeral establishes a precedent that might come back to bite him later if another black child is gunned down somewhere and there's another outcry for the president's presence. Go to Chicago in response to a petition drive and maybe he looks like he's knee-jerking, like the community can dictate his agenda. At least one writer actually suggested that the president doesn't care about black children—this man whose heart probably sings on a nightly basis when greeted by the bright shining faces of his own black children. Maybe the White House didn't want to look like he could be influenced by over-the-top cyberbullying.
Or maybe he was just busy.
But the White House response was to lean on the ever-magical First Lady Michelle Obama, who traveled up to her hometown for Hadiya's funeral on Saturday, meeting with the girl's family before the services.
That was fine, according to Rev. Jesse Jackson, but it wasn't enough either. Particularly since Mrs. Obama didn't make any public statements.
"Her being there is very important, since it was her neighborhood," Jackson told the Chicago Tribune. "I think the president's coming is important because she did not deal with the politics …She dealt with the calming concern for a broken hearted family."
Cathy Cohen, founder of the Black Youth Project, which gained more than 45,000 signatures in an online petition that calls on the president to address gun violence in Chicago, is claiming the president's visit as a victory for their group.
"This is an important issue," Cohen said. "We think of this as a victory for all of us."
At this point, it's not possible to draw too much attention to this issue. It's one that has been tearing the heart out of our communities for years. In Chicago, which had 534 homicides last year and already nearly 50 this year, residents are perplexed and outraged.
Annette Nance-Holt, a mother who lost her son Blair Holt in 2007 after he was shot on a crowded city bus, hopes the president's presence will send a powerful message.
"This sends a message to the parents here that their kids are important, too," Holt said. "It may not have been a big shooting with an assault rifle. But to see him come and hopefully rally some support here means a lot."
RELATED POSTS:
1. Hadiya Pendleton: Chicago Gun Violence Takes Star Teen From Inauguration To the Mortuary
2. Three-Year-Old Mistakes Pink Gun For Toy, Dies From Gunshot Wound To Head
Mom. NY Times bestselling author. Pop culture ninja. Unapologetic lover of shoes, bacon and babies. Nice with the verbs. Founder of the top black parenting website, MyBrownBaby.