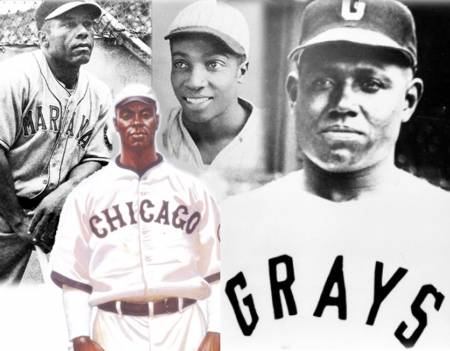 This past weekend, we took the girlpies to see 42, the feature film about Jackie Robinson, the first African American to play in Major League Baseball. The theater was far from full, but I was happy, I have to say, that those who were there were mostly parents and grandparents with children—kids who really needed to witness the story of Robinson's courage, perseverance and extraordinary accomplishment in American history.
For the record: we loved the movie. Chadwick Boseman, jaw clenched, on the edge of combustion as the target of racist rhetoric, treatment and threats, was incredible as the pioneer who bore a burden unlike any other in the MLB, and Nicole Beharie, was every bit as convincing as she was beautiful as Robinson's uber supportive wife, Rachel. The story, while glossy and short on personal details about Robinson outside of his accomplishments on the field, was compelling and uplifting, even if there were a few scenes—an opposing team's manager ripping a racist, "N" word-laced tirade at Robinson, a pile of written death threats aimed at Robinson's young son, the purposeful brutal "beaning" of Robinson by a pitcher—that were incredibly hard to watch. But as the credits rolled, I was grateful that my daughters, both athletes, and a theater full of mostly children, walked away having met a great American athlete who used dignity and restraint to make an incredible mark on our world.
Indeed, Robinson was a leader in an incredible era, one that I got to see up close as an intern for The Associated Press. My very first assignment as an AP reporter was covering a Negro Leagues reunion at the Baseball Hall of Fame in Cooperstown, N.Y., where about one dozen surviving players gathered to be feted for their accomplishments, exchange memories, and view the debut of a documentary detailing how nice they were on the field. Hank Aaron was there. So was Buck O'Neil and Ernie Banks and James "Cool Papa" Bell, among others.
You should know that I didn't know who any of these men were, save for Mr. Aaron. But I did know enough to pop a few quarters in the pay phone to call my Daddy and tell him where I was and what I was about to do. He was ecstatic. "Buy a baseball and see if you can get Hank Aaron to sign it for me," he insisted, nearly giggling in the phone like a 10-year-old star struck Little Leaguer. I had just over $12 in my pocket. The ball was $8 and some change. Luckily, I still had enough gas in the car to get me back to Albany.
Nervous and scared, I covered the press conference featuring the players and a bunch more baseball officials I didn't recognize. I don't remember much of what they talked about—just that I was one of only two African American reporters there, and the only woman. This was not lost on the players, who, like kind, loving uncles, literally took me by the hand and invited me to sit with them during the private debut of the documentary—a viewing that was not open to the press. I sat between Mr. Aaron and Mr. O'Neil, and while we waited for the movie to begin, Mr. Aaron signed my Daddy's baseball and Mr. O'Neil had every baseball player in the room sign for me a ceremonial book featuring the pictures and stories of Negro League ballers.
I will never, ever forget that day—not just because it was my first assignment as a reporter but because these gentleman, these kind, beautiful, old black men, who knew nothing of me and didn't need to be bothered, took me under their wings that fine afternoon and made sure that on that day, my first day as a real reporter, I got something that was not easy to come by as an African American and a woman in that particular space: access. I will never forget the look on the faces of the other reporters—the men—who watched me walk into the private reception room with the players. I won't soon forget, either, how each one of those former baseball players—the gentlemen—treated me like a lady, worthy of the utmost respect. I felt protected there. Revered. Adored. A special feeling I get only when I'm with my father and my Uncle Berk, two older African American gentlemen who love me with abandon, open doors, never let me pay for anything and never, ever let me feel unprotected around them. That's that old school playa, understand?
Those men, each of them, were a class act. Much like Jackie Robinson. Except they have not been given their due for the prowess they exhibited on the field and the heavy-lifting they did as athletes and black men in the segregated South.
So today, here on MyBrownBaby, as we celebrate the success of an incredible film about Jackie Robinson's heroic stand in Major League Baseball, we, too, celebrate the unsung heroes—the gentlemen of the Negro Leagues. I'll never forget them.
Read more about the The Negro Leagues at the Negro Leagues Baseball Museum, and check out Lou Gossett, Jr.'s documentary, The Untold Truth, about the history of blacks in baseball, at TheUntoldTruth.com. Scholastic also has an incredible set of children's books on Jackie Robinson (one of our favorites is Testing The Ice, by Sharon Robinson, Jackie's daughter), plus some great info on the player and the Negro Leagues, written for kids, here.
Mom. NY Times bestselling author. Pop culture ninja. Unapologetic lover of shoes, bacon and babies. Nice with the verbs. Founder of the top black parenting website, MyBrownBaby.