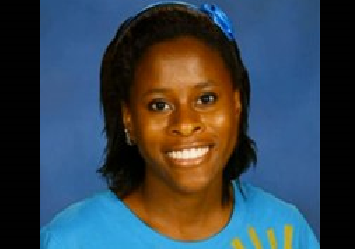 By NICK CHILES
Apparently there are some grownups in Polk County, Florida, who have some sense. We just got word that Kiera Wilmot, the 16-year-old who was arrested and dragged from the school in handcuffs for creating an early morning explosion on school grounds when she mixed toilet bowl cleaner and aluminum foil to see what would happen, will not face criminal charges.
The State Attorney's Office determined that this teenage girl, a strong and curious student, will not be thrown in the pokey for actually doing a little science experimentation. Wilmot had heard that the particular combination of toilet bowl cleaner and aluminum foil might make some exciting things happen when mixed together in a water bottle, so she thought it might work for a science fair project.
The girl was arrested and faced felony charges for possessing a weapon on campus and discharging a destructive device. The school district's zero-tolerance policy dictated that she be suspended from school and faced expulsion, according to her attorney, Larry Hardaway, who said she has already served a 10-day suspension and is now attending classes at an alternative school.
After the social media universe went berserk, expressing a wave of outrage over the actions of the Polk County officials in punishing the girl for being a curious student—an online petition on her behalf has more than 195,000 signatures—the office of State Attorney Jerry Hill said that it extended "an offer of diversion of prosecution to the child."
That means some type of probationary-like program that allows her to perform community service or meet other conditions and then avoid a criminal record.
"The pending case has been dismissed. No formal charges will be filed," the office's statement said.
Kiera's lawyer said he will now devote his efforts to helping Kiera avoid expulsion and return to Bartow High for the next school year.
It's so rare for systems to acknowledge error that we felt the need to salute the state officials for backing off from this girl. The message sent in her case was a horrible one—that the system is more interested in its rules and regulations than the real-life circumstances of its children. If we were going to punish every kid for experimenting in science lab, there are many fantastic scientists and discoveries I'm sure our society would be missing out on.
Let's hope that the intellectual curiosity and experimentation has not been frightened out of this child.
Kiera, please go ahead and do your thing, in science class and everywhere else in your young life. And be encouraged by the 195,000 of us who signed a petition on your behalf. Know this: We got your back.
RELATED POSTS:
1. Teen Charged For School Science Project Gone Bad: Where's the Justice In Zero-Tolerance?
2. Summer Madness: Dangerous Stuff I'm Going To Let My Girls Do During Vacation
3. Police Officers in School? A Recipe for Student Failure
Mom. NY Times bestselling author. Pop culture ninja. Unapologetic lover of shoes, bacon and babies. Nice with the verbs. Founder of the top black parenting website, MyBrownBaby.