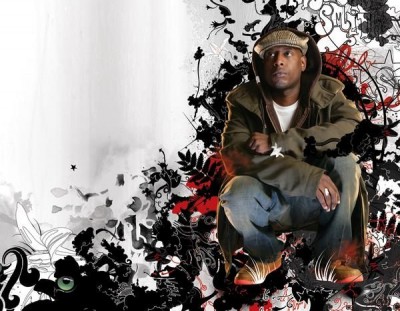 Family is… everything—the very essence of human connection. As necessary, certainly, as air. Water. Freedom.
Imagine, then, the absence of these things—the powerlessness that came with the shackles of American slavery. Babies sold off like chattel. Wives there one day, gone the next. Families broken by whim. The stories—all-too-real, all-too-common—break hearts.
But my God, when there is triumph, there is beauty. And nothing can be more true of the story of Henry Butler, an ex slave who, shortly after getting his freedom, talked slaveowner Mary Ann Graham into allowing him to secure the freedom of his five-member family. For a mere $100.
The 1839 Bill of Sale Mary Ann Graham wrote for her transaction with Butler is part of the miracle that is The Kinsey Collection and its exhibit, "Untold Stories: Our Inspired History." If you're not familiar with it, let me school you: The Kinsey Collection is a world-class exhibit of art and artifacts chronicling African American history and culture dating to the 1600s, including an early copy of the Emancipation Proclamation. Several of the nation's leading African American museums are hosting a yearlong tour of the art and artifacts, in honor of the 150th anniversary of the Emancipation Proclamation.
The Kinsey Collection brings to life important and untold stories that uplift the rich history of African Americans and our achievements and contributions, as well as our struggles for equality and civil rights—every one of them relevant today. Bernard Kinsey said it best: "The Kinsey Collection strives to give our ancestors a voice, name and personality, enabling the viewer to understand the challenges, obstacles, triumphs and extraordinary sacrifice of African Americans who've greatly contributed to the success of this country."
Indeed.
I've made no secret about my love for art by and featuring African Americans. I am by no means rich, so my collection is small. But you can bet that while others are spending thousands on designer shoes and purses, I'm saving up for another grand piece of art to add to my collected works. Know, though, that I choose my pieces with a very specific mission—one that falls directly in line with that of The Kinsey Collection. I choose my art not for colors or even the artist, but for the context. For the soul and life it breathes into our collective experience as Africans in America. Each piece is a conduit. A vessel. The story of us.
For me, then, art is a living thing.
Which is why I am absolutely fascinated by The Kinsey Collection. In addition to works by some of my absolute favorites—Romare Bearden, William H. Johnson, Elizabeth Catlett, Henry O. Tanner—it is full of historical documents from the seventeenth century and artifacts by Frederick Douglass, poet Phyllis Wheatley, philosopher Alain Locke and activist Malcolm X. I am particularly moved by the story of Henry Butler—the courage it must have taken for this freed black man to venture back into enemy territory, where he easily could have been taken back into captivity, to buy his family. His urge to protect his family, the bravery he employed to ask for their freedom, the prudence it took to save up $100 in a time when black men could not earn a living wage for themselves, the benevolence of Mary Ann Graham to allow the sale, each of these things were driven by one powerful force: love.
Rapper and activist Talib Kweli, a husband and father, really brought this home for me in a touching video in which he talks of the powerful pull for a man to protect his family. His analysis of the relationship between Henry and Mary is spot-on and quite beautiful: In appealing for his family's freedom, Talib says, Henry gave Mary "the freedom to feel… to be human during a completely inhumane time."
"Human connection," Talib adds, "is freedom."
I encourage you to check out Talib's video bringing to life this important historic artifact in the incredible The Kinsey Collection (WATCH TALIB'S VIDEO HERE). I encourage you, too, to witness The Kinsey Collection at one of the many exhibits currently traveling throughout the country (it is at the Harvey B. Gantt Center for African American Art + Culture in Charlotte, North Carolina from June 27–September 14 and at Baltimore's Reginald F. Lewis Museum of Maryland African American History & Culture– November 1–January 10, 2014), and check out the incredible website, videos and lectures chronicling the works amassed by Bernard and Shirley Kinsey. Take your kids, too. They deserve to see this. We all do.
In the coming weeks, we here at MyBrownBaby will be chronicling the collection and telling our own untold stories of our lives here in America—the strength and beauty and humanness of those who came before us and paved the way. Like that of Henry Butler and Phillis Wheatley and Frederick Douglass and Malcolm X, each story is worthy. Important. Full of love.
Human.
Stay tuned.
This post is sponsored by Wells Fargo. As always, thank you for reading our blog and supporting our sponsors.
Mom. NY Times bestselling author. Pop culture ninja. Unapologetic lover of shoes, bacon and babies. Nice with the verbs. Founder of the top black parenting website, MyBrownBaby.