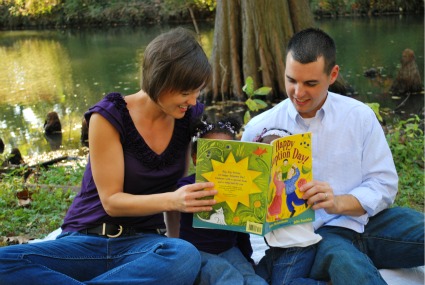 November is National Adoption Month and to advocate for and celebrate a family for every child, MyBrownBaby contributor Rachel Garlinghouse, adoptive mom of two brown babies, will be answering adoption questions. Have a question about adoption? Email Rachel at whitebrownsugar [at] hotmail [dot] com.
By RACHEL GARLINGHOUSE
If you're thinking about private adoption, be clear: it's pricey. Domestic adoptions generally cost between $15,000 and $30,000 per adoption, and international adoptions cost even more. Add in legal counsel, paying birth parent expenses, and travel costs, and adopting a child can really take its financial toll.
Adopting a child is expensive because adoption is an industry; there are staff members to pay, court costs, expensive price tags for background checks, travel expenses and much more.  Still,  you can make adoption affordable. Consider the following to cut costs and raise capital for one of the most rewarding, enriching choices any one person can me—becoming a parent through adoption:
Adopt from foster care. Foster care adoptions are typically free, and, in some cases, a child adopted from foster care comes with free medical coverage and a monthly stipend to help cover the child's expenses. There are more than 100,000 children in our nation's foster care system, and many of these kiddos are minorities, part of a sibling group, or have special needs.
Utilize the adoption tax credit.  The maximum credit in 2010 was $13,170—nothing to sneeze at. For details, visit the IRS website.
Apply for grants or scholarships. Organizations like TK and TK help families who want to adopt but don't necessarily have the funds to open their homes to a child. Do your research to find the grant or scholarship that would best benefit you. But beware: there are some untrustworthy parties that prey on unsuspecting parents-to-be; be sure you aren't giving your personal information to untrustworthy parties.
Fundraise. Many of my fellow adoptive parents have had yard sales and auctions to raise money for their adoptions. You can also consider getting a second job and setting aside those paychecks to go toward funding your adoption costs.
Budget. Where can you cut back?   What are you willing to give up?  Look at the frills in your life (cable, an expensive car, a luxury home, etc.) which can be reduced or cut out in order to help fund your adoption.
Take out a loan. Of course, it's much harder to get a loan in this current economy than it used to be, but with a good credit score, it is possible. Some adoptive parents make clear that they intend to quickly pay back the loan once their tax credit or tax refund arrives.
Carefully select your adoption professionals.  Some adoption professionals charge clients based on income level, while others have set fees. Ask for detailed information on where these fees are being used, and don't be afraid to ask questions.
Consider your limitations.  Are you willing to pay birth parent expenses? Are you willing to travel? Decide how much you are comfortable spending and stick to it.
Rachel Garlinghouse is the proud mother of two brown babies. She is a freelance writer and college writing teacher. Read more about her family at White Sugar, Brown Sugar.
Mom. NY Times bestselling author. Pop culture ninja. Unapologetic lover of shoes, bacon and babies. Nice with the verbs. Founder of the top black parenting website, MyBrownBaby.