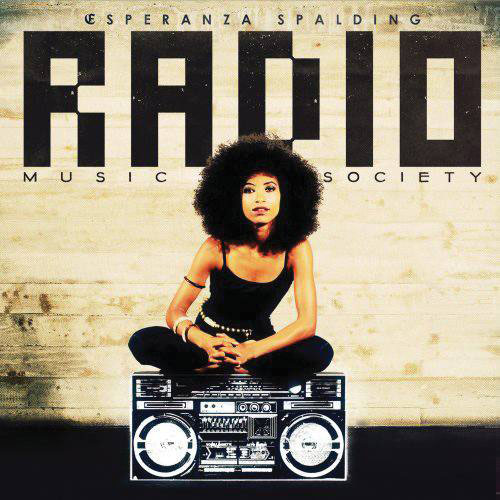 I've been thinking a lot lately about Esperanza Spalding and her new album, Radio Music Society—specifically, her song "Black Gold," and the beautifully poignant short film she made to accompany it. The song is a love letter to beautiful brown babies—a delicious paean to the self-esteem of African American children. And as a mother of two chocolate girl pies, the likes of whom rarely see themselves represented in any meaningful, mom-approved way in today's music, I'm heartened by Esperanza's passion and bravery—her willingness to use her craft, her platform and her incredible talent to uplift our children.
There are many things that are special about the "Black Gold" song and film—neo-soul artist Algebra, who shares vocal duties with Esperanza on the song, is flawless; Esperanza's outrageously large and lovely afro makes me want to marry my pic; and the block party scene toward the end makes me miss New York. But what most stands out to me is the storyline—that of a black father schooling his young sons about African history after one gets a lackluster lesson on the continent in class.
If you've got children, you know the history drill: try as you may to trust what's being taught to your children in school, you can't sleep for a minute on what's being fed to their young minds. Indeed, I've gone toe-to-toe with some of the literature that finds its way into our daughters' knapsacks; just last week, a study guide for a benchmark test my little one was taking on the American Revolution claimed that the signors of the Declaration of Independence were so moved by the idea of "all men created equal" that they started the wheels rolling on ending slavery. Mind you, many of the men who signed that document were born by the hands of slaves and most likely died with a slave wiping their brow as they took their last breaths, and slavery didn't end in America for another 100 years. But there it was, written as plain as day in black and white: the Declaration of Independence practically ended slavery.
Yeah, so, I'm sure you all know me well enough by now to know that I quickly set my daughter straight on the "facts"—schooled her on the truth of the matter. I'm sure by now my kids think I'm some raving lunatic when it comes to American history and they're a little hesitant to let me scour their social studies lessons. But dang, if I don't, then who? If I don't correct it now, then when?
In a world where our kids are being taught that slave owners were against slavery, where state laws make it illegal—illegal—to allow books and teachings on American history from the perspective of peoples of color, where the only time our babies get to hear about their peoples' contribution to the infrastructure and building of this country is in February (as if it's somehow separate and distinct from American history and doesn't deserve attention in the other 11 months of the year), Esperanza Spalding's "Black Gold" song and video is a salve for this mother's soul. I absolutely adore her for it.
Check out the movie below and show it to your babies, too. They're going to love it, and so will you. Also, check out the sterling reviews of Esperanza's Radio Music Society on NPR and the Los Angeles Times, where she's being praised for using her platform, funk, and youthful approach to introduce jazz, her first love, to those who don't have access enough to it to even evaluate whether they like it or not.
And of course, support this sister, Esperanza Spalding, by buying her new album, Radio Music Society. If ever there was an artist who deserves that much, it is she. Radio Music Society is available on iTunes and Amazon.
RELATED POSTS:
1. MyBrownBaby Spotlight: Esperanza Spalding
2. Esperanza Spalding's "What A Wonderful World" At the Oscars (Video)
3. Celebrating Black History Month All Day, Every Day
4. Living Without My Radio: What's Spinning On The (Kid-Friendly) MyBrownBaby iTouch
Mom. NY Times bestselling author. Pop culture ninja. Unapologetic lover of shoes, bacon and babies. Nice with the verbs. Founder of the top black parenting website, MyBrownBaby.