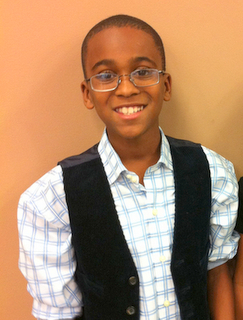 Kile Glover, the 11-year-old stepson of R&B star Usher who was declared brain-dead in early July, died today from heart failure. Earlier reports indicated he had been taken off life support but a family friend confirmed that was not the case.
Glover had shown no signs of recovery after being struck by a jet ski as he was tubing in Lake Lanier on July 7, about 40 minutes north of Atlanta. His mother, Tameka Foster, father Ryan Glover, Usher and family were told the child was brain-dead not long after the accident and would eventually have had to make the painful decision of taking him off life support.
No charges were filed against Jeffrey Hubbard, a 38-year-old family friend who ran over Glover and another child, who was not seriously hurt. The kids were sitting in inner tubes that were pulled by a pontoon boat, a common scene at Lake Lanier.  The inner tubes trail behind the boat and are pulled by a rope. The boats can reach speeds high enough for the activity to be fairly thrilling for kids. The lake was especially crowded that weekend after the 4th of July.
Usher provided a private jet for his ex-wife's use and visited Kile Glover in the hospital at least once. He was reportedly "devastated" by Kile's condition. According to reports, Usher was "extremely close" to his stepson.
He and his ex-wife were going through a tough custody battle with the two children they have together. But after the accident, Usher softened his position in deference to what Tameka was enduring.
No plans have been announced yet on Kile Glover memorial services.
Our sincerest condolences go out to Tameka and Kile's Dad, Ryan Glover, and Usher, Kile's stepfather, as they mourn the loss of their baby. No parent should ever have to walk behind their child's casket. Ever. My prayer is that, even with this devastation, Tameka holds tight to her surviving sons as she stands in God's light and mercy. Fly with the angels, sweet Kile.
Source: Atlanta Black Star
Mom. NY Times bestselling author. Pop culture ninja. Unapologetic lover of shoes, bacon and babies. Nice with the verbs. Founder of the top black parenting website, MyBrownBaby.