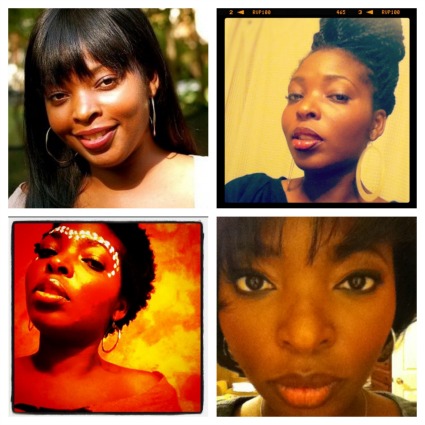 Virginia Republicans are hijacking the state's electoral vote system, Congress is prepping for another debt ceiling knock-down, drag-out, and, for the first time ever, the Pentagon is about to allow women to serve in the combat zone, but my God, let the TV, newspapers and internet tell it, and Michelle Obama's new bangin' bangs is pretty much all that we should be talking about right now. Because, clearly, they're either going to stop the Earth's rotational axis, or inspire every woman with hair and access to scissors to get to snippin'. I admit I dived into the muck and swam in all the speculation on why the First Lady cut her hair: she wants to show she means business in her second term in the White House; she wanted to look like Olivia Pope, the lead character in the Kerry Washington-driven hit drama, Scandal; she's going through some things and needed to cut off her hair—a reflection of a new beginning.
Um, how about Michelle cut her hair because she felt like it? It doesn't have to be all deep. There doesn't need to be a conspiracy theory. We really don't need to fantasize Michelle in some mid-life crisis, pulling a Bernadine-styled, "Not Gone Cry" shearing a la Waiting To Exhale to sooth a mess of a life. Maybe—just maybe—she was tired of wearing the same shoulder-length side-sweep she's rocked since before she and her man hit the Chicago road leading to the White House.
It's a woman's prerogative to change it up every once in awhile—to play with her look.
But we mothers, well, we have the babies and change the diapers and coordinate the schedules and help with the homework and cook the dinner and hold down our jobs and our men, every step of the way making sure that everyone else but us is safely ushered through their changes: baby boys get their big boy haircuts; baby girls get their ears pierced and their new braided hairstyles; kids get their new clothes and a new 'do's for the first day of school and summer wardrobes for vacation, too; husbands change up their facial hair on their own whims and lose and gain weight for no other reason than they can and no one will conduct Congressional hearings about it.
And for our troubles, we neglect ourselves. I know this for sure. I rocked the same doggone textured afro, with an occasional straight press, for seven years. Seven. I'd wake up in the morning, my hair matted and dry and in need of a massive amount of "get right" product, annoyed that my style hadn't changed. Everyday was like I was walking out of the house with the same old shoes—the heels worn out, the toe scruffy. Busted.
So one day, on a whim, I decided to do something about that. I went to the beauty supply store, bought me some straight hair (allegedly grown on the head of some woman in some faraway land) and then sat in a hairstylist's chair and let her sew said hair into my cornrows. And—voila!—my afro was gone and I was shaking my "new," long, silky hair like it was mine.
My new hair had me high stepping, y'all. I was putting on make-up, and dressing a little cuter, even when I was just out making a trip to the grocery store or the post office. And everybody noticed—random strangers were complimenting me on how pretty I looked, and in a totally random act of kindness, a guy at the airline ticket counter even gave me a free upgrade to first class, just because.
I did look hot—felt like I was, too.
I felt the same way when I did my big chop a year or so ago, when I was absolutely done trying to coax a reasonable style that didn't look like a bird's nest into my hair, which, because of heat damage, had about fifty-eleven different textures. I tucked myself into my bathroom, got my sharpest pair of scissors and went to town; by the time I finished, I had only about two inches of hair on my head, but about 1,000 miles of confidence rocking my fierce and fly teenie weenie afro with make-up and dope earrings.
My confidence didn't come from the swing of my weave or the freedom of a wake-up-and-go TWA. I felt pretty because, finally, I'd made a change to my physical appearance that, for the first time in a long time, wasn't about making statements and proving points, but about playing with my look and being carefree and not really giving a doggone about what others took away from it.
But be clear: I am and I'm sure Michelle Obama is grown and quite set our principles and beauty standards. We are not our hair. My weave and afro, her side sweep and up do's and bangs are, simply, hairstyles—something different that looks cute with that new dress and fresh heels and those new, shiny lip glosses. In a few months, Michelle may grow out those bangs and try something new—maybe a little color or a shorter bob or a piece to give her length while she transitions to another style. That the world will talk about ad nauseam. The beauty of FLOTUS is that after four years in the White House, her chocolate skin is, no doubt, thick enough to withstand the chatter.
Personally, I think Michelle Obama's bangs look good because she's wearing the hell out of them—looking like a new penny with those big ol' eyes and those cheekbones and that sexy smile. Grown. I'm not mad at her. I'm inspired. *looks for scissors *
RELATED POSTS:
1. Natural, Not Nappy: Surviving Back-handed Compliments On My Kinky, Curly Mane
2. Detangling, Washing & Conditioning Black Girl Hair: This Is How We Do It
3. Willow Smith's Shaved Head: Why Does This Child's Short Haircuts Get Black Folk So Riled Up?
4. A Beautiful Black Girl Finally Says, "I Love My Hair!"
Mom. NY Times bestselling author. Pop culture ninja. Unapologetic lover of shoes, bacon and babies. Nice with the verbs. Founder of the top black parenting website, MyBrownBaby.