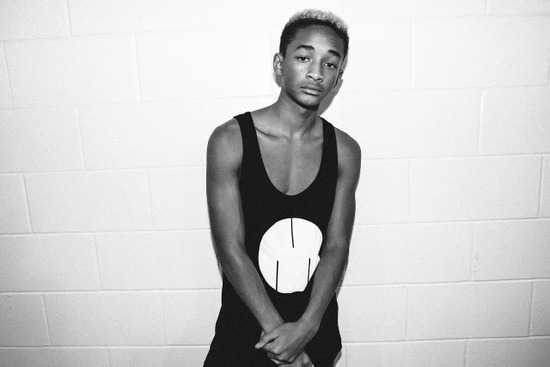 Deep, deep sigh: Jaden Smith launched himself right into a storm of criticism earlier this week for a series of tweets in which he suggested that dropping out of school makes people more intelligent. Seriously.
I know, I know. But before you roast the boy or advocate Will Smith and Jada Pinkett-Smith shut down his Twitter account, read for yourself what the boy actually said. We'll talk on the other side.
I mean, I get what Jaden Smith, 15, was trying to convey, I guess: it's important for anyone who wants to truly be enlightened to educate themselves, rather than wait on schools, with their inadequate budgets and overworked teachers and standardized tests and No Child Left Behind foolishness to teach them all the things they need to know. I'm not mad at the boy. In fact, it's admirable that he's exploring this line of thinking, particularly considering that our world is full of one-too-many teens (and grown-ups!) who, as a whole, are just reality show-consuming, video game-playing, TMZ- and Bossip-reading automatons who aren't thinking very deeply about the world we live in. Indeed, it's admirable that Jaden's parents are raising a kid who's exploring what it truly means to be educated.
Still, analyzing his perspective totally requires one to acknowledge that Jaden, the son of one of the most accomplished, celebrated, highest paid celebrities on the planet, has no clue what the real world is like or what the average person needs and does with a traditional school education. Be clear: we're living in a society in which the average person—not the child of a rich superstar—needs schooling and the preordained certificates (high school diploma, college degree, masters, etc.) to support oneself. Yes, it's necessary to truly educate ourselves, and the educational process should never, ever end. Our kids should be traveling and visiting museums and going to plays and making stuff and using their imaginations and volunteering and reading books for kicks instead of because a teacher said it would be a part of their grade. And that's just for starters. But the simple fact is that to live in this society, you must have the papers necessary to be a member of the workforce and to hold down a job with enough income to support yourself and the people you love.
Of course, more of today's children are being homeschooled and unschooled and getting a rich education with the help of parents who think and stretch outside the traditional boxes reserved for the masses. Still, not every parent has the time/resources/patience/intelligence/wherewithal/gonads to let their kids skip the classroom for an at-home education of their own design.
And when one considers just how our community, specifically, has been devastated by the drop-out rate, with legions of African American boys and girls skipping the classroom (whether by choice or by circumstance) for the street corners, thus setting themselves up for a lifetime of scratching and scraping just to get by, the last thing any of us need is a kid revered by Black teens mentioning the words "drop-out" and "school" and "good" in the same sentence. With a straight face.
But Jaden does get a MyBrownBaby soul clap for at least creating some dialogue and making us talk and think about this—about what it truly means to be educated rather than just accepting what the school, teacher or professors tell you is all you need to or are supposed to know. Maybe he could spare us that conversation via Twitter and have a very real, more meaningful, thought-out discussion about the subject with his fans—the ones who love him and and music and his movies and his style of dress and who really don't need any clipped life advice in 140 characters or less.
Mom. NY Times bestselling author. Pop culture ninja. Unapologetic lover of shoes, bacon and babies. Nice with the verbs. Founder of the top black parenting website, MyBrownBaby.