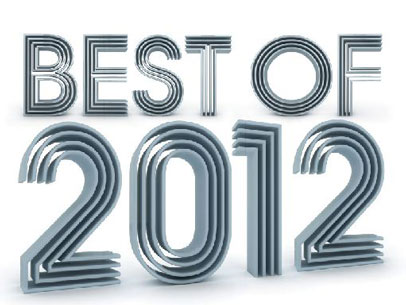 From controversial shootings (Trayvon Martin), celebrity deaths (Whitney Houston) and celebrity kid growing pains (Willow Smith) to political triumphs (President Barack Obama and Obamacare) and the release of my 20th book (Sparkle), MyBrownBaby chronicled some incredible stories this year. Here, a run down of the headlines that had us talking.
As Beyonce celebrated the birth of her beautiful baby Blue Ivy Carter in January 2012, MyBrownBaby's Denene Millner was recalling her own first-birth experience in "Birthing While Black," a piece that ran like wildfire across the innanets and inspired a thoughtful discussion about the plight of black women's labor in U.S. hospitals.
My God—our hearts were absolutely broken over the death of Whitney Houston in February. Just… broken. To consider that this songbird, this lead actress in some of our favorite films, this woman, this daughter, this mother—this icon whom we absolutely idolized as a young woman—was gone from here was almost too much to bear. We all loved Whitney. Had so many reasons to. Wanted her to kick those demons in the ass. To come back to us, stronger, better. Healed. And new. But now, she is gone from here. MyBrownBaby honored Whitney Houston. Always will.
In March, our world stood still as details about the shooting death of Trayvon Martin by wanna-be neighborhood watchman George Zimmerman unfolded, revealing, yet again, the vulnerability of black children in American streets. MyBrownBaby was, proudly, the first to put emotion behind Trayvon Martin's death in this post penned by Nick Chiles—a piece that inspired the media blitz that led to the national outcry for the arrest and prosecution of Zimmerman. This right here is why we do what we do at MyBrownBaby.
In April, Millionaire Mom Ann Romney tried to pull a fast one when she attacked a Democratic operative for suggesting that Mrs. Romney "never worked a day in her life" and couldn't identify with average moms. In the midst of the madness, MyBrownBaby implored women to avoid buying into the Fake Mommy Wars and keep their eye on the political ball: Romney, we argued, was simply bad for women, mothers and children. Period. Our readers agreed.
Author Reshonda Tate Billingsley taught us moms of tweens a thing or two when she schooled her 12-year-old daughter on Instagram etiquette—an exclusive MyBrownBaby post that traveled the globe as parents debated whether it was cool to use old school parenting techniques in the new social media millenium. For the record: MyBrownBaby was in ReShonda's corner 1,000 percent!
You know we love making room for kid reporters here at MyBrownBaby, and in June, we did just that when we let Lila, 10, work the red carpet at the Atlanta premiere of the Disney Channel's original TV movie, "Let It Shine." She met the film's stars, then wrote this awesome post about it, helping to make "Let It Shine," starring an all-African American cast, the channel's biggest debut ever for an original flick. Ow!
Lawd, you could have slapped us with a tissue and we would have fallen all the way over after watching this crazy video, "Booty Pop," by… wait for it… a six-year-old wanna-be rapper.  We couldn't then. We can't now. But in case you missed it, here it go. In what was clearly a sign from sweet Baby Jesus that our kids need all the help they can get to be spared from Booty Pop madness, MyBrownBaby won a prestigious Maggie Award from Planned Parenthood for its "Let's Talk About Sex" series, aimed at helping black and Latino parents talk to their kids about doing the do.
In August, I celebrated a huge achievement as an author: my 20th book, the novelization of Sparkle, Whitney Houston's last movie, hit bookshelves just as the film hit the big screen. I'm still kinda floating behind this one, and pray that there are many more!
September saw the conviction of the first of almost two dozen men and boys who were charged with repeatedly gang-raping an 11-year-old girl in Cleveland, Texas—a crime so heinous, we wanted to go to Texas and administer a little vigilante justice of our own. Thankfully, for this child's sake, justice prevailed.
In November, we got into a pretty heated discussion here at MyBrownBaby when I wrote a piece about an older black women touching my hair and saying she just loves "all that nappy hair." Um, I don't do "nappy." Ever. And I explained why in this post, "Natural, Not Nappy," an explanation that a few of you weren't really feeling. Apparently, not as many people have as big a problem with the other "N" word as I do. Meanwhile, Jada Pinkett-Smith, under fire for giving her young daughter, Willow, what some think is too much freedom to change hairstyles, wrote this stunning post about why we mothers MUST give our daughters full dominion over their bodies—even if it makes us uncomfortable. And we at MyBrownBaby adore her for it.
December saw national heartache when a madman raced into an elementary school in Newtown, Connecticut and killed 26 people—20 of them little children. Only time will tell whether the vociferous calls for gun control will be heeded by our state and federal governments, which have been total punks about reasonable legislation up until now. MyBrownBaby gave some common sense approaches in its post, "If Newtown Shootings Showed Us Anything, It's That Guns Kill People, and It's Time For Reform."
And wait until you see what MyBrownBaby has in store for 2013. More action! More adventure! More everything! BOOM POW!!! Until then, have yourself a fun, safe, awesome New Year; see you on the other side!
Mom. NY Times bestselling author. Pop culture ninja. Unapologetic lover of shoes, bacon and babies. Nice with the verbs. Founder of the top black parenting website, MyBrownBaby.